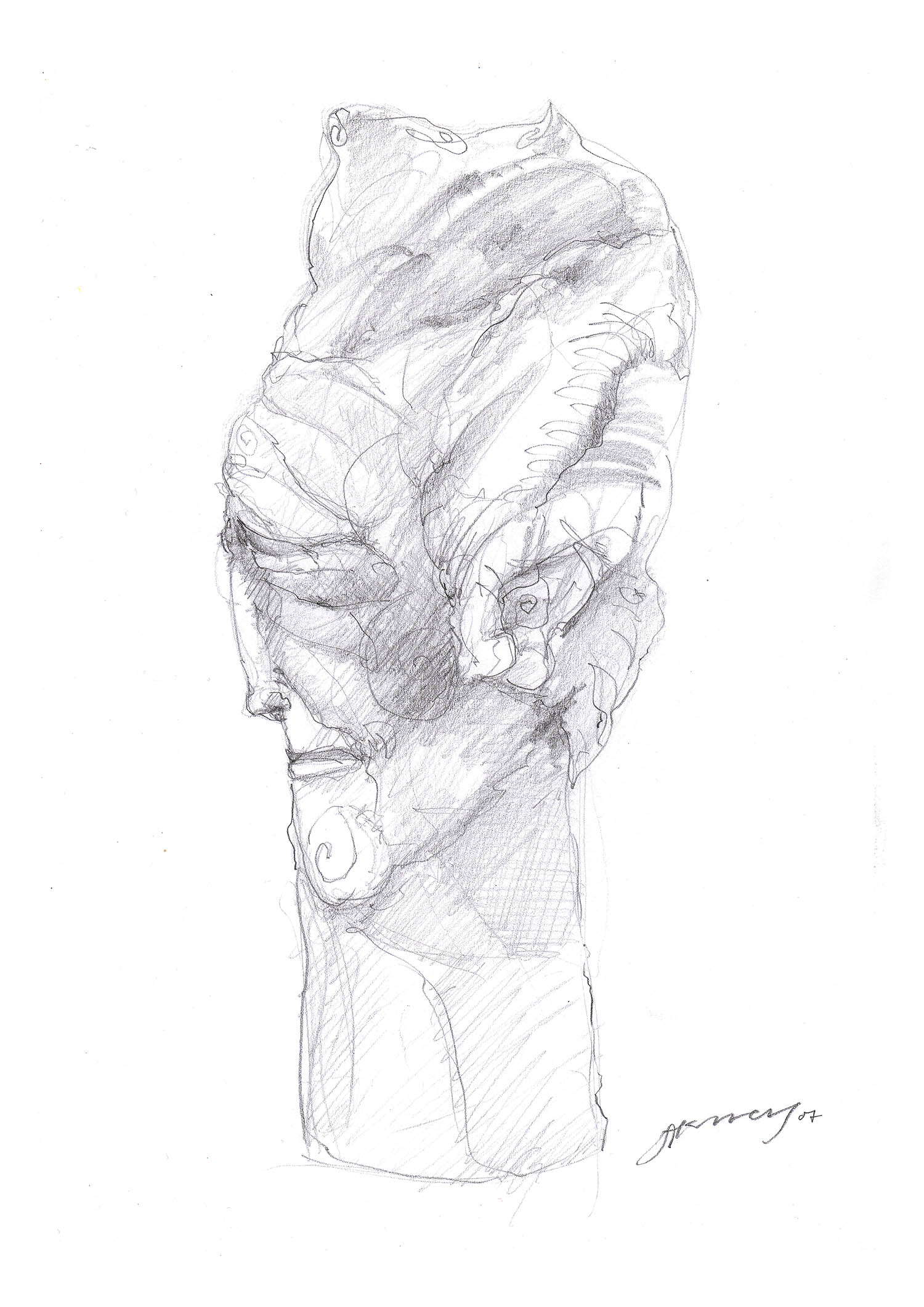 Aristocratic Long Portrait 1
€7 – €33
Poster of 'Aristocratic Long Portrait 1'. An original artwork by multidsiciplinary Greek artist Kostas Gogas.
Details
Paper Type

Choose between:

190gsm semi gloss paper.
240gsm matte paper.

The Semi-gloss effect provides an excellent effect to artworks created digitally.

The 240gsm matte paper is incredible on both occasions because is very thick and gives you something very heavy, an artwork you are proud of owning - but we suggest the matte paper for artworks originally created with physical means, such as paint, pencil etc.
Extra White Border

Choose if you want 'Extra White Border' around your print.

Choosing to include 'Extra White Border' helps you frame the artwork when you use a passepartout because it makes it easy to keep the art in place.

You might want to choose 'Without Extra White Border' if you are using a frame at the exact same dimensions as your print because otherwise you won't be able to fit the art inside it.
Fulfillment

Posters are printed by our partners as your order comes in, with the artist overseeing the process. When the process is finished and the final poster approved, we package the posters in tubes.
Shipping

We offer Standard Shipping in selected countries. It usually arrives between 6-15 business days.

For Greece, we offer Standard Shipping (5-15 business days) and Courier (3-7 business days).

We offer Local Pickup if you are willing to come in Nea Filadelfeia, Athens, Greece. We will email you to arrange a meeting after you place your order, your order is usually ready in 1 or 2 days.

Make sure to choose Greece > Attica (or even Nea Filadelfeia 14342 if needed) in order for the Local Pickup Option to appear.

Local Pickup gives you the additional option to 'Pay on Delivery'.